Cycling Camano Island
|
home



Blake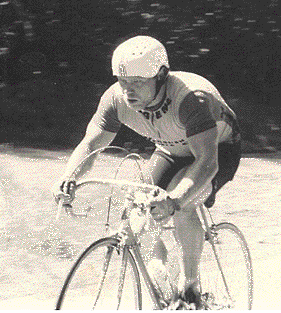 Vintage 1981 Blake
He finished on the podium in this race but was later relegated for taking an illegal feed. Rumor has it he stole a bottle from a baby in a stroller. Look at that intensity! Two decades later Blake still has the passion!
Name: Blake aka Blanco Campyvelo
Team: Aurora Cycling Club
Residence: Stanwood, WA
Bikes: Brace of Davidson road and track bikes with Campy Record. Voodoo mountain bike, fixed gear and wet weather Trek, Burly Rock n Roll. Lemond 853 and a Surly single speed.
Favorite Event: Track, Track and more Track
Greatest Cycling Accomplishment: while riding with my son Matt, he turned to me and said "Dad, do you know why I like riding so much? It's because I'm riding with you Dad."
Inspiring Quote: "Go fast, turn left."
Dream Bike: My Yellow Davidson named "Creaky"
Goals: Healthy Knees and racing the track with both of my sons Matt & Cody