Key Design, Inc.

Homes of Quality Design & Construction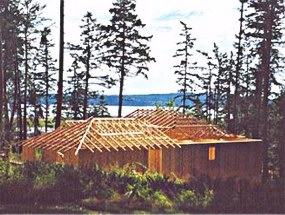 Design
Great homes begin with great designs. Our goal is to maximize your project's potential by creating a plan that blends your needs and desires within it's limitations.
Our building experience gives us an advantage. Our designs incorporate current building practices and components to make them more efficient and cost effective to build.
Custom Home Building
Our affordable building services are customized to fit your project.
Remodel
Are you looking to update and/or upgrade your current home?
We can help with remodel solutions that improve the look, livability and value of your home.
Owner-Builder Assistance and Consulting
We can help you avoid costly errors and guide you through the challenges of home building. Our consulting services can help with site selection, costing, specifications, scheduling, contractor selection, contract review and/or project management. Our affordable services are tailored to your project's unique requirements.

Be sure to check out some of our projects in the

Key Design, Inc.
7433-76th Dr. NE
Marysville, WA 98270
360-653-7860
360-387-9688
Counter kindly provided by