Yarrow
Doesn't she just melt your heart?
Yarrow is certain that everyone on the planet was put here to give her love and attention.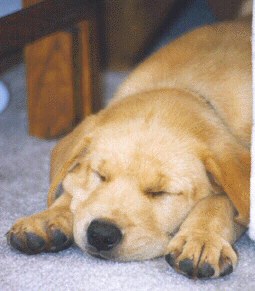 Yarrow is an expert sleeper.
Eating, cuddling, walks and sleeping are Yarrow's favorite activities.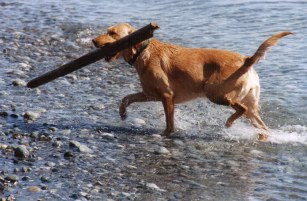 Yarrow believes all sticks should be dry. She dutifully retrieves
sticks adrift and puts them back on the beach.
Yarrow was named for the healing herb. After the loss of Tater she healed our hearts.